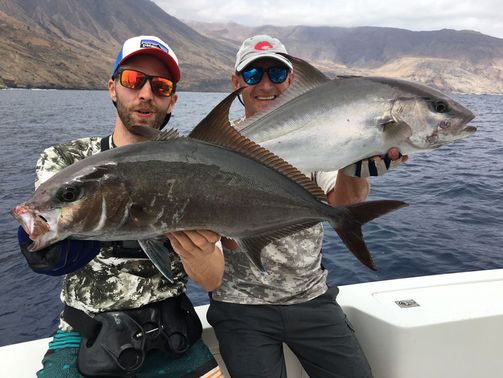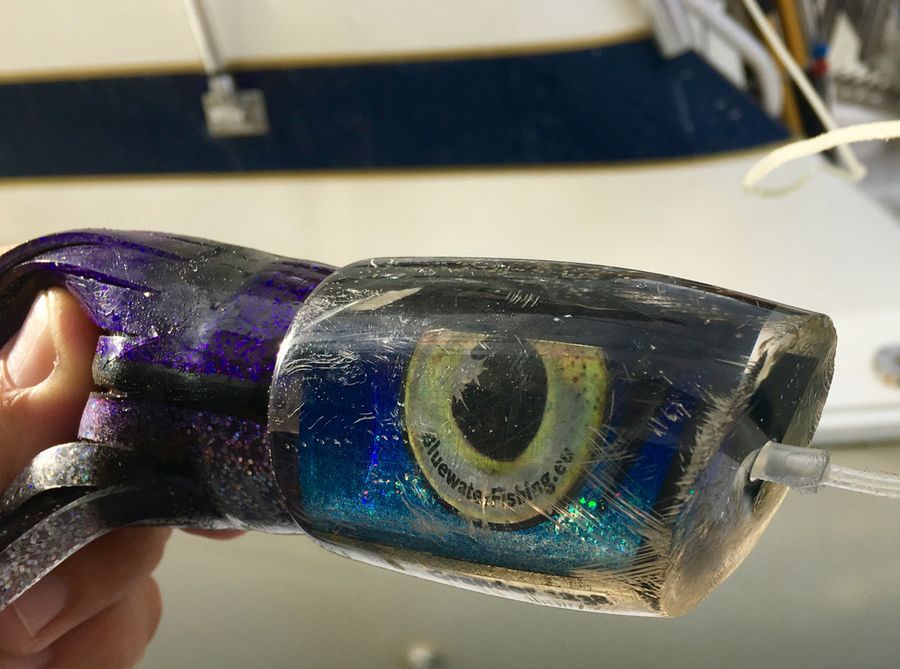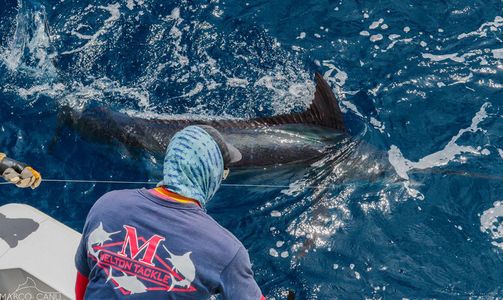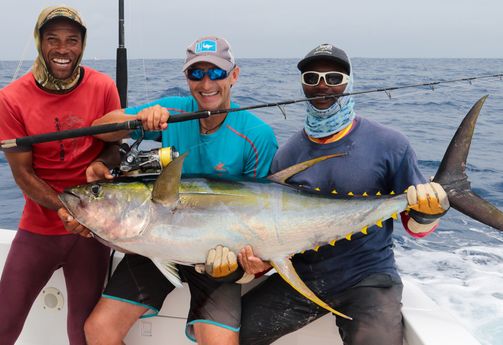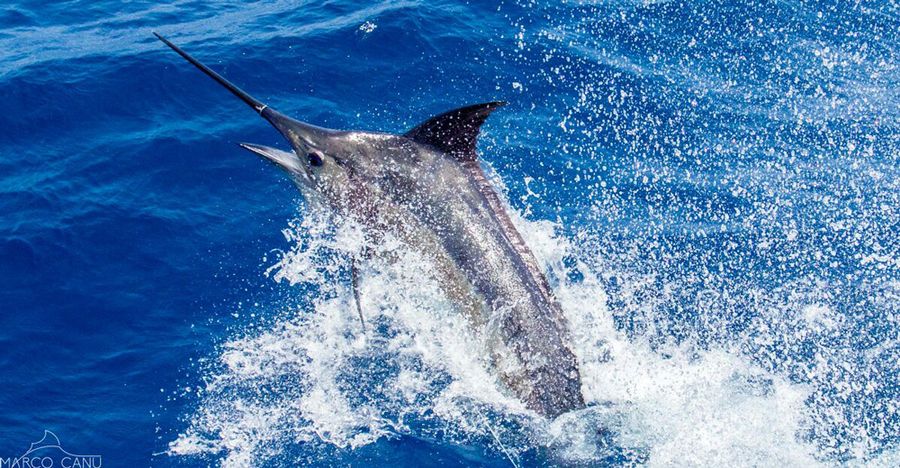 Fishing off the Cape Verde Islands in July
Is there any such thing as an "off-season" down there?
This year Albi and I decided to fish on our boats, "Sambo" and "Smoker", in July which is outside the so-called peak season. Most boats finish their season after 4th July (Marlin World Cup). This means that after this event there are only a handful of charter vessels still operating and you have plenty of peace and quiet with no fishing pressures.
We spent the first few days fishing the grounds around San Pedro (Sao Vicente). During the entire month of July tuna weighing up to 250 pounds were widespread. We caught small mackerel and bonitos and used them as live bait whenever we could. We never had to wait long for bites and hooked tuna, sailfish, sharks and marlins.
North-West-Bank
July is one of the few calm months on the Cape Verde Islands so we took the opportunity to do plenty of fishing on the north-west bank off Santo Antao. We regularly took fish on the way to and from the bank. We were very flexible when over the bank itself. In addition to classic marlin fishing with our teasers and lures, we frequently steamed to shallower waters where we successfully targeted wahoo and tuna with our jigging rods and light tackle.
We caught a colourful range of fish when jigging. Unfortunately, we failed to hook a monster amberjack on this trip. Around the Cape Verde Islands amberjacks can weigh over 100 kilos. One of the boats lost three specimen-sized jacks in a row on one day which all snapped the lines.
Sao Nicolau
We spent the last couple of days fishing the grounds off Sao Nicolau where we were the only charter boats at sea. We caught smaller tuna on live baits and a Galapagos shark of about 400 pounds.
Off the island of Raso we hooked a specimen marlin with our flying fish on a circle hook at a depth of only 58 metres. It soon became apparent that we had an exceptional fish on the other end of our line and the gaffs were brought out in readiness. The marlin was never more than a hundred metres away from the boat. We had it directly behind the boat seven times and the leader was tantalisingly close. After an hour-long fight and some 4 miles from the spot where it was hooked, the circle hook straightened out just behind boat and the fish was free again – bad luck…
Resümee
In total we took 28 blue marlin weighing up to some 650 pounds, 3 sailfish, 21 yellow-fin tuna of up to 160 pounds, one big-eye tuna of around 180 pounds, 6 wahoo and numerous almako jacks, small amberjacks and other reef-dwellers when jigging. 
We fished our lures with so-called single-hook rigs. The "Superjet", "Striker" and "Zena" models yet again proved to be very effective. As teasers we used the "Grander1238", "Mr. Big" and "Big Smoker" designs. For wahoo and tuna on lighter tackle over the bank we went for the "Magic Star" and "Magic Candy" models. Our "Magic Shot" yet again proved to be the absolute tuna killer.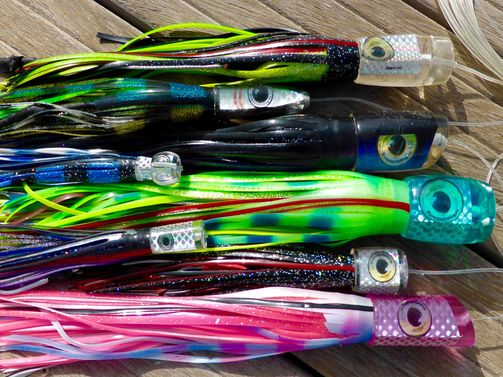 If you have any questions on the fishing or how to book please do not hesitate to contact either:
Matthias Henningsen
mh211066@gmail.com
www.atlanticfishingcharter.com
Stephan Kreupl
s.kreupl@bluewaterfishing.eu
www.bluewaterfishing.eu
Stephan Kreupl, August 2017