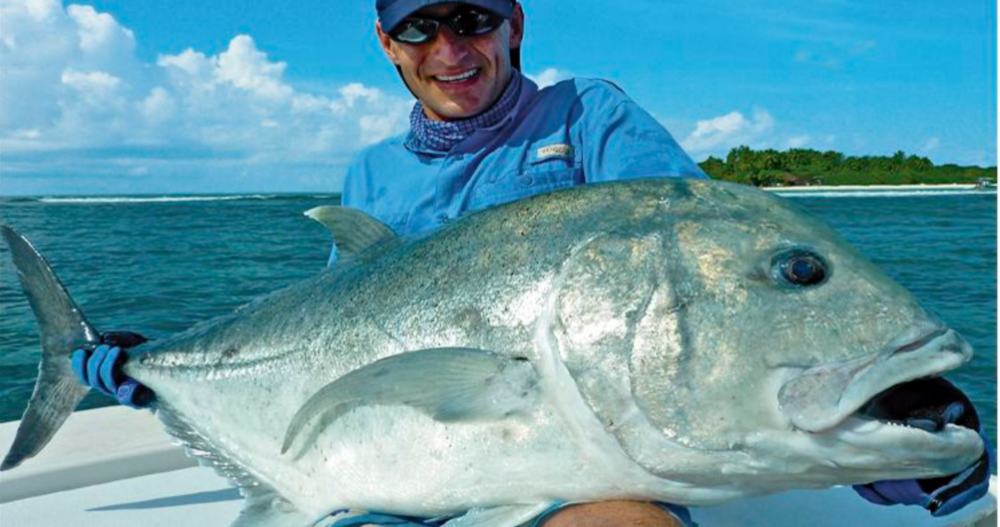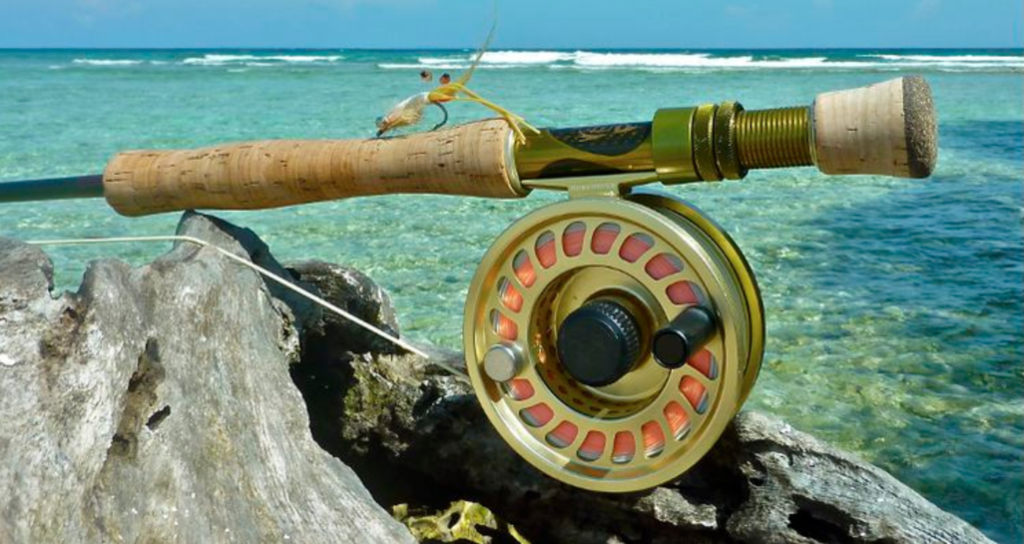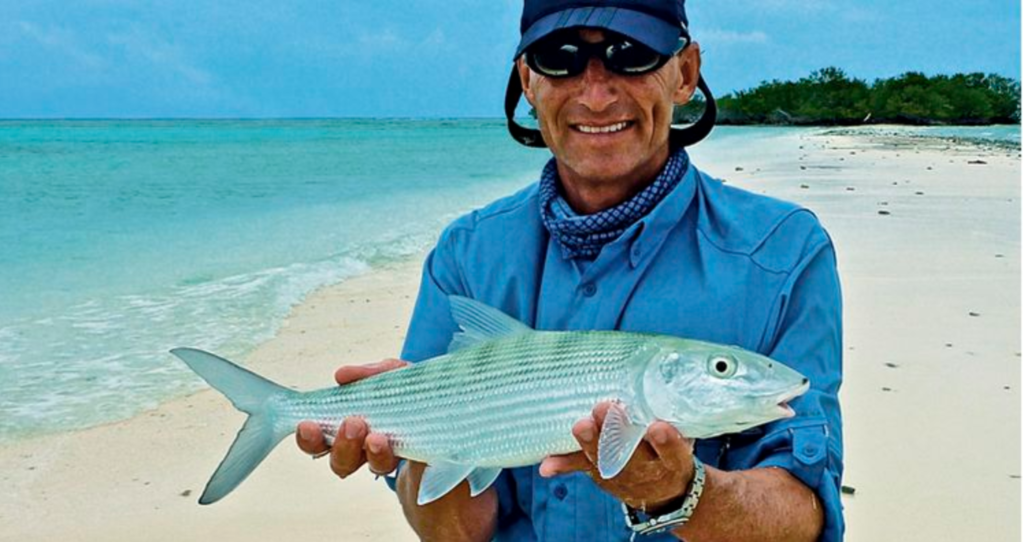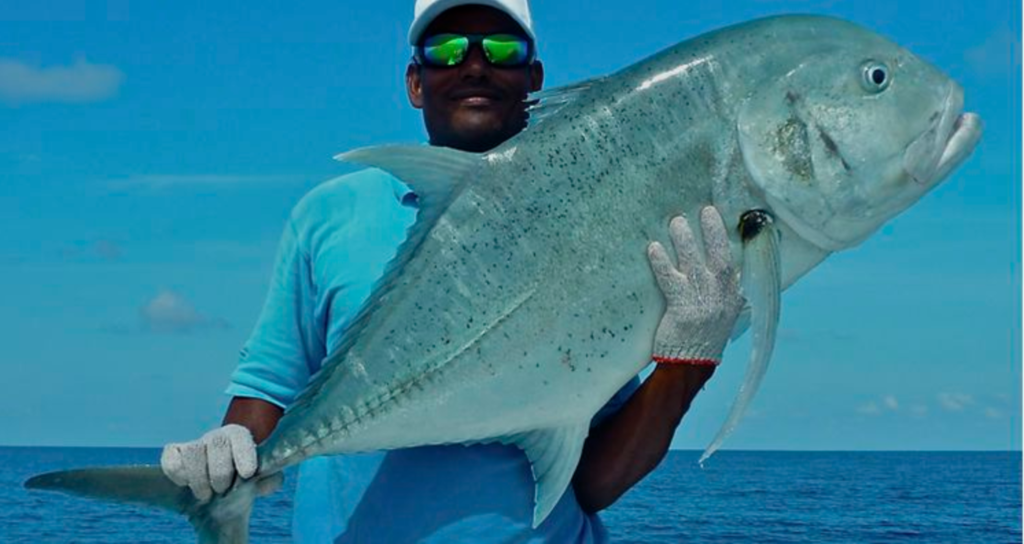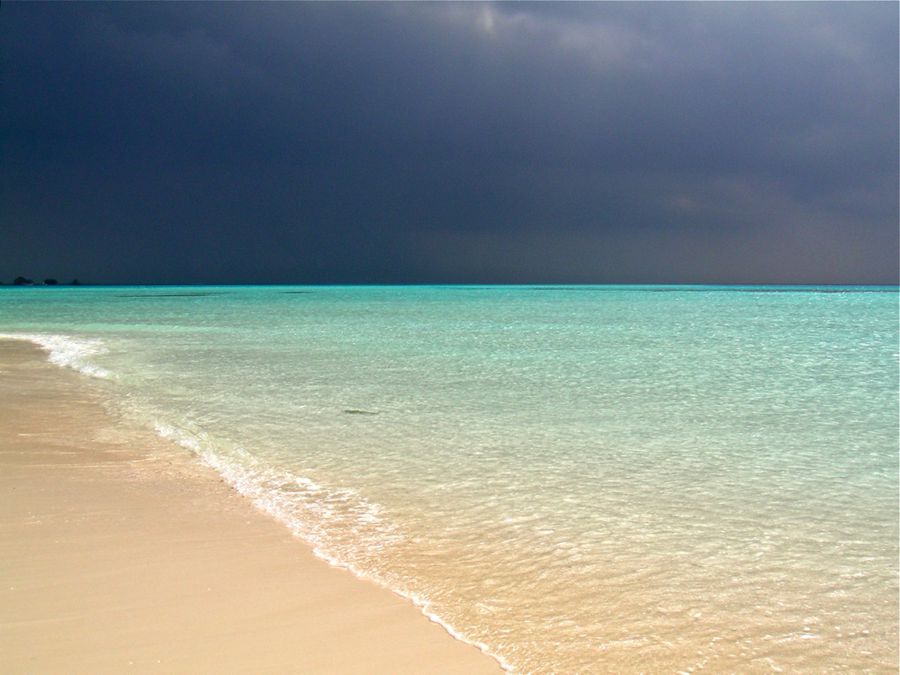 The Maldives 2011
In my humble opinion there is no such thing as a paradise on earth. Perhaps, however, the goal is in fact the road you take in search of such a place!? One thing is for sure: taking a permanent holiday is by no means a suitable road to take and for most of us it is guaranteed to end up like hell at some time or other. BUT! Selecting different holiday locations several times a year to experience and feel the lightness of being and thus to store away unfading memories does come very close indeed to my vision of paradise. Over the years the Maldives have gradually become a short-term paradise for Martina and me!
At the beginning of December it was at long last time to set off; again our destination was the Kanuhura Resort in the Lhaviyani Atoll for a two week break. As always Martina had organized everything perfectly. The weather and sea conditions during the first week were ideal for popper fishing on the reef. When I eventually found the hot spots the fishing was in a class of its own!
During the second week strong winds and heavy seas made it impossible to fish on our small boat; spine-chilling memories shot through my mind again as coming close to drowning in a sinking boat is an experience I only want to go through once! That's why on days like that I just grabbed my fly rod and went for long and contemplative walks along the beaches and reefs of uninhabited islands in search of bonefish and toothy reef dwellers.
Popperfishing
I caught a total of 34 good-sized GT`s, two of which were big fish. As we didn't have any scales on the boat I can't say for sure exactly how heavy they were. One GT was definitely a personal best for this species.
In between I had bites from a couple of snappers and groupers which I released. On order not to "fall from grace" while catch and release fishing and to keep unnecessary fish injuries caused by conventional rigs (mainly trebles) to an absolute minimum I replaced them on all my poppers and stick baits with single hooks without barbs! The hook-up rate was nevertheless very high; and I didn't have many missed bites either. All the fish were hooked neatly in their jaw scissors which made it easy and quick to put them back. At any rate, none of the fish was seriously harmed! Roberto and I will be writing a short report on this topic in the near future including details on a couple of rig variations under the "Tips and Tricks" heading.
Fly Fishing
Unfortunately the Maldives do not offer professional fly fishing guides like they do in the Seychelles or the Caribbean for example. Although the guides put in a lot of effort they don't really know where the hot-spots are so the motto is to "do it yourself". You have to plan your day's fishing independently and devise your own personal master plan. As a result of the ever increasing number of vessels in the area over recent years (water skis, jet skis, kite surf-boards) the fish have become very timid and wary. Fly fishing within the atoll was also possible when the weather was bad but it was unfortunately a tough uphill job. I had to work really hard to get my bonefish and perspired profusely during the long walks. I tracked down a total of two larger bonefish schools and caught two decent specimens – a fact of which I am particularly proud.
The Charter Boat
was a six meter (18 foot) Boston Whaler centre console equipped with a 115 hp outboard engine. This boat's special hull design is great for speeding over to other fishing spots and in my opinion and ideal on- and inshore vessel for popper and fly fishing. But be careful! If you don't keep an eye out for the signs and listen to the weather forecast there is a great danger you will be unable to get back in time and will have to spend the night on a neighbouring island – quite apart from the perils of attempting to get back in heavy seas!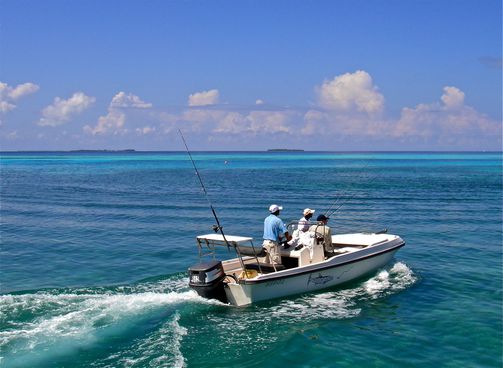 Buyer Beware
Charter operators in the Maldives assume that a boat chartered for a definite period of time has to be paid for in full – irrespective of the weather conditions. Even if you are only able to spend half a day at sea they will still charge you for a full day. It's advisable to sort this out in detail with the operator beforehand and get him to confirm everything in writing! Chartering this boat cost us 700 US$ a day (8 hours).
Stephan Kreupl, December 2011