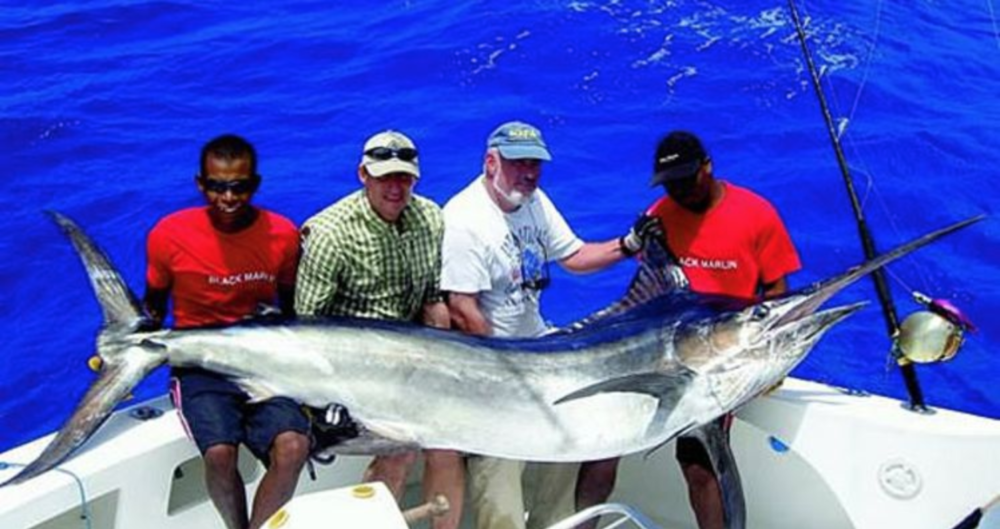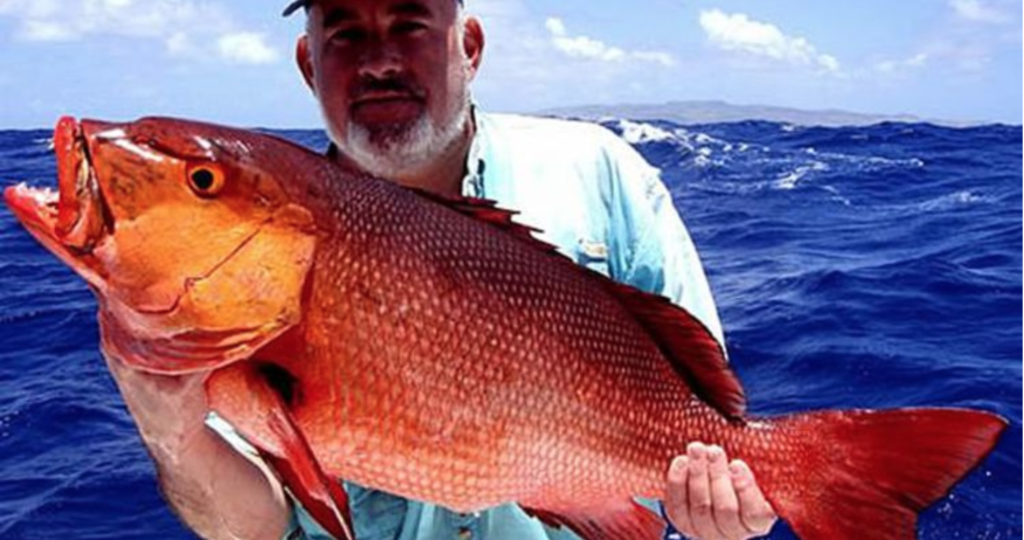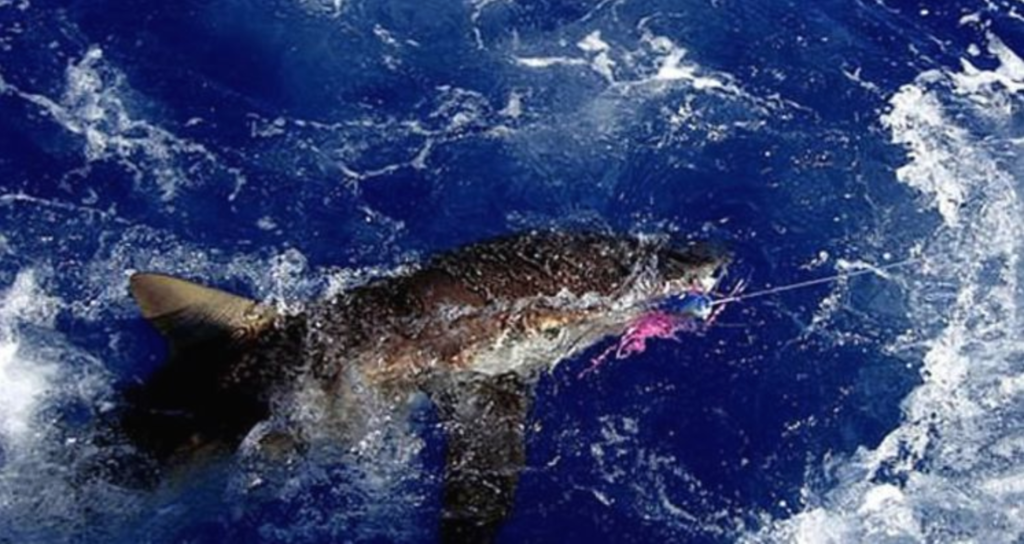 RODRIGUES January 2007
The Bycatch
In the shade of a giant even good marlin of the middle range appears such as dwarves; but today, with the necessary distance and a clear view – also without the Grander it would have been a supervacation!
What else happened at Rodriguez?
Fishing with the popper on two evenings under less favourable conditions, we could catch some nice reef-fish. On Rodrigues strictly Catch & release apply to GT's. Quite tidy fish, but in this area and with somewhat calmer sea would be determines a multiple and also larger specimen been possible. Also, it seems that a turned up sea and/or a clouded water impair the view of the fish on the Popper strongly.
Offshore – the rest:
Despite rough sea on the first day we caught tidy Wahoos and Dorados. And to our large joy a beautiful and also large Rainbow Runner. A small Blue Marlin we caught too – C+R approx. 120 lb. Something special for us was the Strike of a reef shark on one of our Lures. The fish took the bait not only like a Marlin he also fought in such a way! It weighed approx.. 250 lbs. and we could release him without any problems.
But the High Light of this day was the Jigging at Yanns special place – here you can find Cubera Snapper in large number and they "wait" for the anglers. Unfortunately you can´t eat this fish; and we should not load the existence all too much – also other fishermenwant to make this great experience.
On the "day of the grander" we caught still before a beautiful Black Marlin on our pink and blue Softhead, on 80lb equipment.
Stephan Kreupl, February 2007