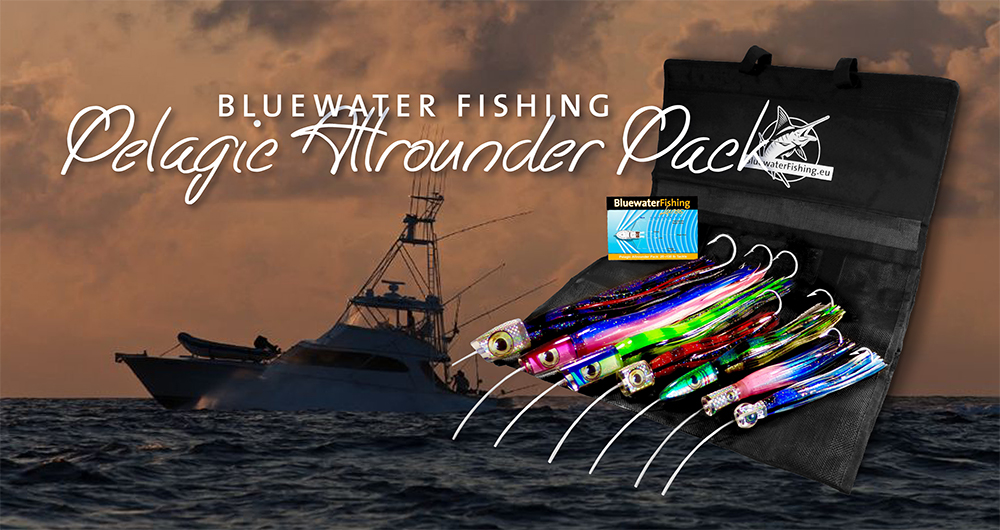 BWF Pelagic Allrounder Pack
You're going to the Atlantic, Pacific, Indian Ocean, Caribbean, Arabian Sea or the Mediterranean? Then we have just the thing for you, an all-round carefree package of artificial lures suitable for your holiday.
The BWF Pelagic Allrounder Pack is ideal for anglers who simply want to catch fish. No matter whether dorado, wahoo, tuna, sailfish, spearfish or marlin – the main thing is catching something.
We have combined a finely tuned selection of different lures from our wide range that target these species, big or small. It's no problem to use these lures together. We have selected the color combinations that we ourselves would use. As an additional aid, the pack contains graphics demonstrating the best possible lure positions.
You are guaranteed to have a lot of fun with them and catch fish!
Pack includes the following:
- BWF Large Lure Bag
- Lure Placement Diagram
- 1 Conan
- 1 Honeyhooker
- 1 Zena
- 1 Chuggy
- 1 Magic Shot
- 1 Magic Candy
- 1 Magic Star
- 175 to 550 lbs. Mono leaders, 3 to 8 meters long
- Rigged with stainless steel hooks
- Weight 5 lbs
There are 3 possible combinations
- Single Hook Rig
- Double Hook Rig
- Unrigged